We Offer Solutions
Selecting and investing in a new appliance or electronics component, and then bringing that piece into your home is an important decision. An important decision that it might be nice to have some guidance in making. Here at Vanns.com™ , we may stock our warehouses with appliances and audio and video electronics, but what we really sell are solutions. And "solutions" is really just another way of saying "customer service". But "customer service" can be a pretty vague term.
Common sense says that customers are a business's foundation. But apparently common sense isn't as common as it once was. Companies seem to be so focused on the bottom line that they forget what's really holding them up — their customers and their relationships with their customers. This has been especially true with Internet marketing, where customers aren't thought of so much as people, but as a customer code or phone number. Welcome to Vanns.com™, where we understand that there's a real live person behind that voice on the telephone or sending in that Internet order. We know because we have real, live people at our end of the phone line or the Ethernet cable, providing the information, knowledge and resources you need to make a confident and appropriate on-line purchase.
Customer service isn't just about being polite. It's also about carrying the products that meet your needs, at a competitive price, and being able to help you choose the correct product for each specific situation. So, we don't just hire friendly people. We employ knowledgeable professionals and give them the training they need to become product experts. In fact, our salespeople spend the equivalent of one month training each year so that you can have confidence that you'll be choosing the right product.
And the products, well, you'll be hard pressed to find a better selection of trusted brand-name electronics and appliances anywhere on the Internet. And, being an authorized dealer, we have the confidence of the manufacturers to handle and distribute their products. Also, if we don't carry the product that's right for you, then we'll be more than happy to guide you in the right direction.
"Solutions" isn't our official motto, and we don't put it at the top of our letterhead. Why? Because at Vanns.com™ , providing home electronics and appliance solutions is what we DO every day.
Why shop Vanns.com?
---
Authorized Internet dealer
Over 40 years of customer service excellence
Quality name brand products
Trained, knowledgeable professional representatives
Multiple shipping options including overnight delivery if ordered by 1:00 PM
Order confirmation, order approval confirmation and shipment notification with tracking information
Real time inventory status
Hassle free returns and exchanges
Multiple payment options including all major credit cards
Our History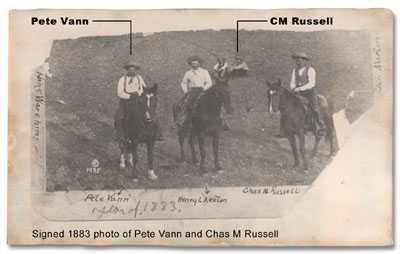 Pete Vann, the founder of Vanns.com™ Inc., began his career as a dairy farmer. But in his late 40's, Pete changed paths and started working at an appliance store in Missoula, Montana. His job was to keep it clean. Little did he know, he was cleaning a store that in 11 short years, he would own.
Offer Of A Lifetime
Pete worked his way up the ranks to delivery, to service technician, to salesperson. Then in 1961, his boss at the time owned a store in Butte, Montana and also owned and ran the store in Missoula. Pete's boss decided to sell the Missoula store and concentrate on his Butte store. He offered Pete a deal he couldn't refuse. Pete purchased the store and started with a crew of 3 that included himself. He was the salesman, there was also a delivery guy and a technician. It wasn't uncommon, in those days, to sell something and then close the store so he could help the delivery guy get the appliance into his customer's house.
Rounding Up More Business
There were many days, Pete recalls, when he would go to work early in the morning and return home late at night. The basic problem was that when Pete sold a larger appliance, he would have to help deliver it. Needless to say, Pete sold a lot, so he worked late a lot. Many of us may think about selling a little less, so we could be home a little more, but Pete was dedicated to his business. Soon it started to grow. It wasn't long before Pete opened stores in Hamilton, Bozeman, Kalispell and more recently, Billings.
Continuing The Tradition
In 2012, Vanns.com™ was bought by The Khaledi Group, and it continues to uphold the same core values implemented by Pete: a commitment to customer service and hard work. Here at Vanns.com™ , we take pride in our history and look forward to serving you in the future.