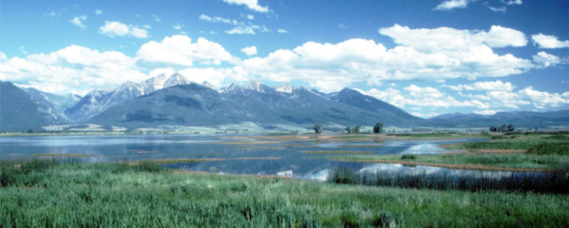 Missoula, Montana
Vanns.com World Headquarters is located in a town where you can grab a double espresso on your way to casting flies for rainbow trout in a stream immortalized by Norman Maclean in "A River Runs Through It." Later, you might enjoy a smokin' burrito from a bus on Pine Street before hiking into the Rattlesnake National Wilderness Area. In the evening, you could dine on pasta, eggplant, beef or fish at a riverfront bistro and savor a beer from one of multiple microbreweries. You might take in an outdoor concert at the Caras Park Pavilion or dance to the blues downtown or enjoy a theatrical production at The University of Montana.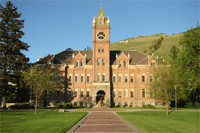 And that's just summer time.
Lots of folks wonder what a high-tech e-tailer is doing in the sparsely populated Rocky Mountain West. Our answer: anything we want to do. Missoula's proper population teeters around 70,000, but the greater Missoula area comprises better than 100,000 souls - enough to generate some diversity, but too few to generate road rage. The city's home to loggers and professors, doctors and miners, students, technicians, researchers, salespersons, marketers, designers and, yes, even lawyers.
Our climate offers four distinct seasons which, in turn, offer lots of opportunities to pursue the sporting life. Hiking, biking, skiing, snowboarding, fishing, hunting, football, basketball, track and field, floating, kayaking ... the list goes on. And most of what we do is within minutes of where we live.
A few myths we must debunk: We have electricity. And phones. And cars. We even have teenagers who dress in black and stick pins in places that frighten parents. We also have great spaces, great places. fine folks and plenty of fun. In the new economy, they say you can live anywhere you like.
We like it here.
Related Links
---